Celonis Platform
Process Data
Celonis extracts data from your systems of record, data platforms, and desktops, then uses process mining to give you a living, moving, digital twin of your processes, end-to-end. It's system agnostic and without bias. 
The platform then adds a decade of process improvement knowledge and AI to deliver unparalleled process intelligence — so you know where value is hiding and how to extract it.
Standardized Process Data
Get a digital twin of your business processes
Celonis provides standardized process data, a representation of your entire business that helps power the Process Intelligence Graph. It's built with business objects (like orders and invoices) and events (order creation and invoice payment). With this data, you can: 
Represent every object and what happens to it from any perspective
Get a full digital twin of how your business runs, replicating how your processes work and relate
Deploy once and scale from there; all the objects and events reusable across all future use cases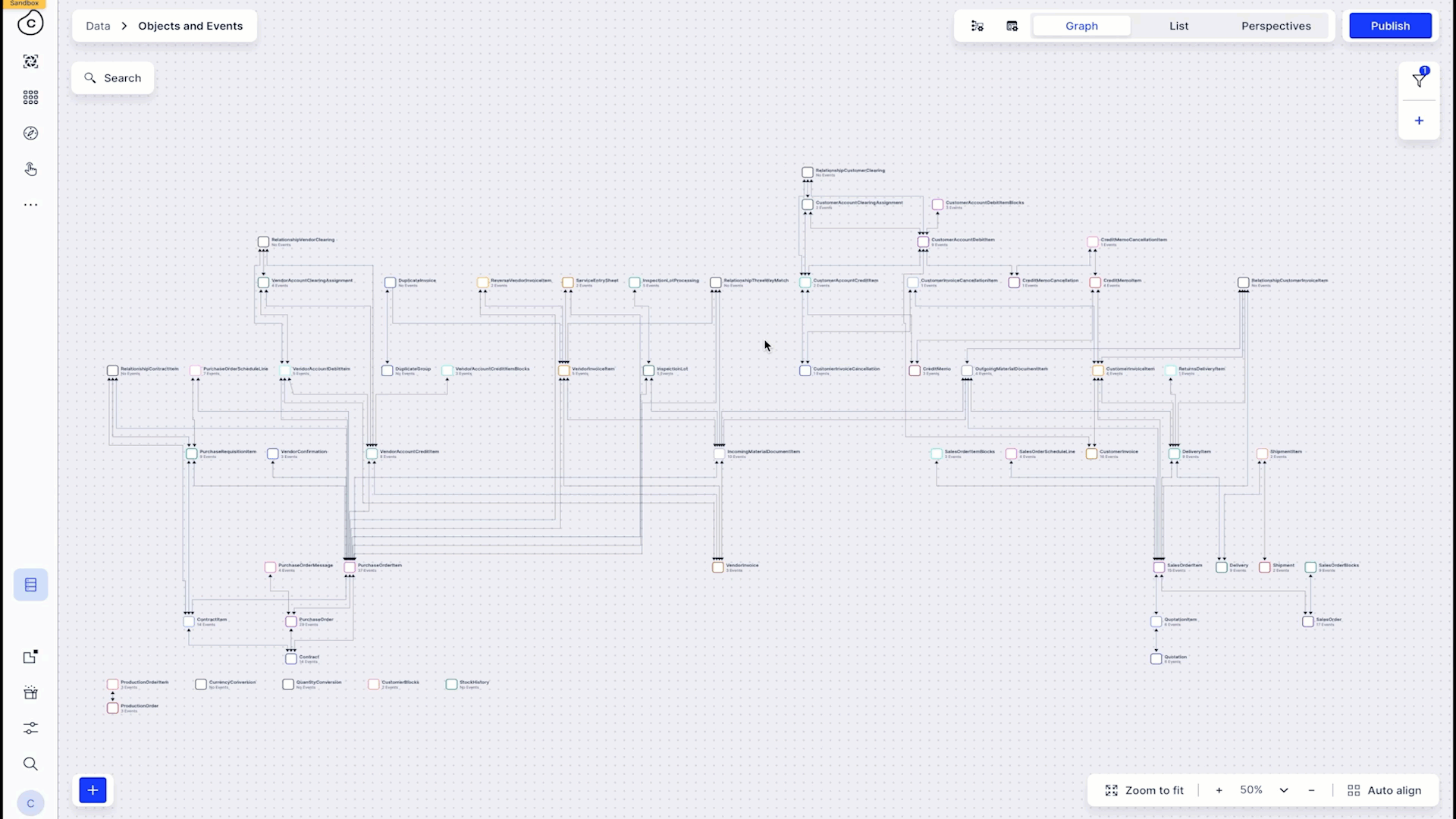 Knowledge Hub
A one-stop-shop for process knowledge
The Knowledge Hub is your single source of truth to define and validate KPIs, records, strategic objectives and more. 
In the Knowledge Hub, your process data is enriched with out-of-the-box AI, helping uncover opportunities even faster. The Knowledge Hub productizes our proven value realization framework and knowledge of how to improve processes, helping you to get to insights extremely fast.
Quickly and easily connect to your systems
Take advantage of 100+ pre-built process connectors for on-prem and cloud-based ERPs, CRMs, data warehouses, and more. In addition, stream data in real-time with Apache Kafka or in near-real-time from systems including SAP and Salesforce.
Create your own extractors using the Celonis Extractor Builder
If none of our 100+ pre-built process connectors suit your needs, you can easily create reusable data extractors for any system via an API. Additionally, automatically tag and contextualize relevant data coming out of connected systems.
Integrate data across departments and systems
Follow our guided user journey for quick and easy data integration and set up your data pipelines in just a few clicks. Customize the schedule of your data extractions and streams.
Understand your data structure better with the Celonis Data Explorer
The data explorer is your home base for data exploration. Visualize, filter and aggregate your extracted data all in one place. Now, you can see exactly what data you are pulling from your systems and what you can do with it.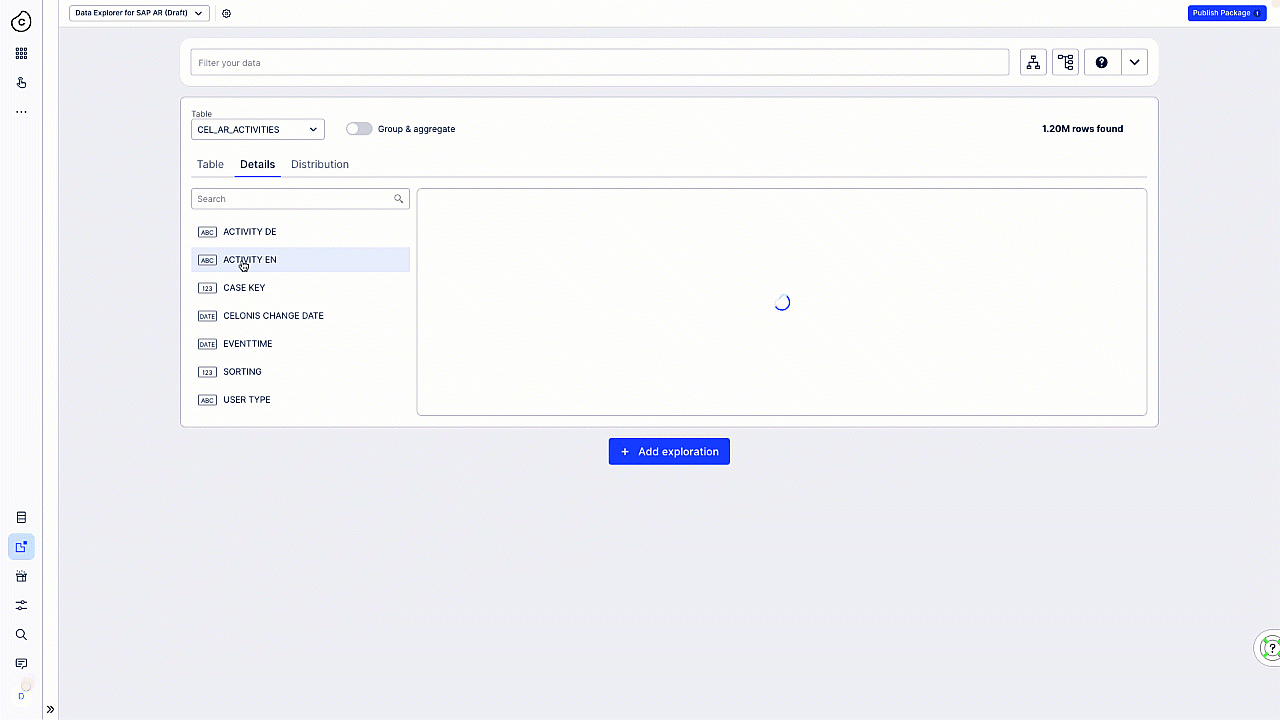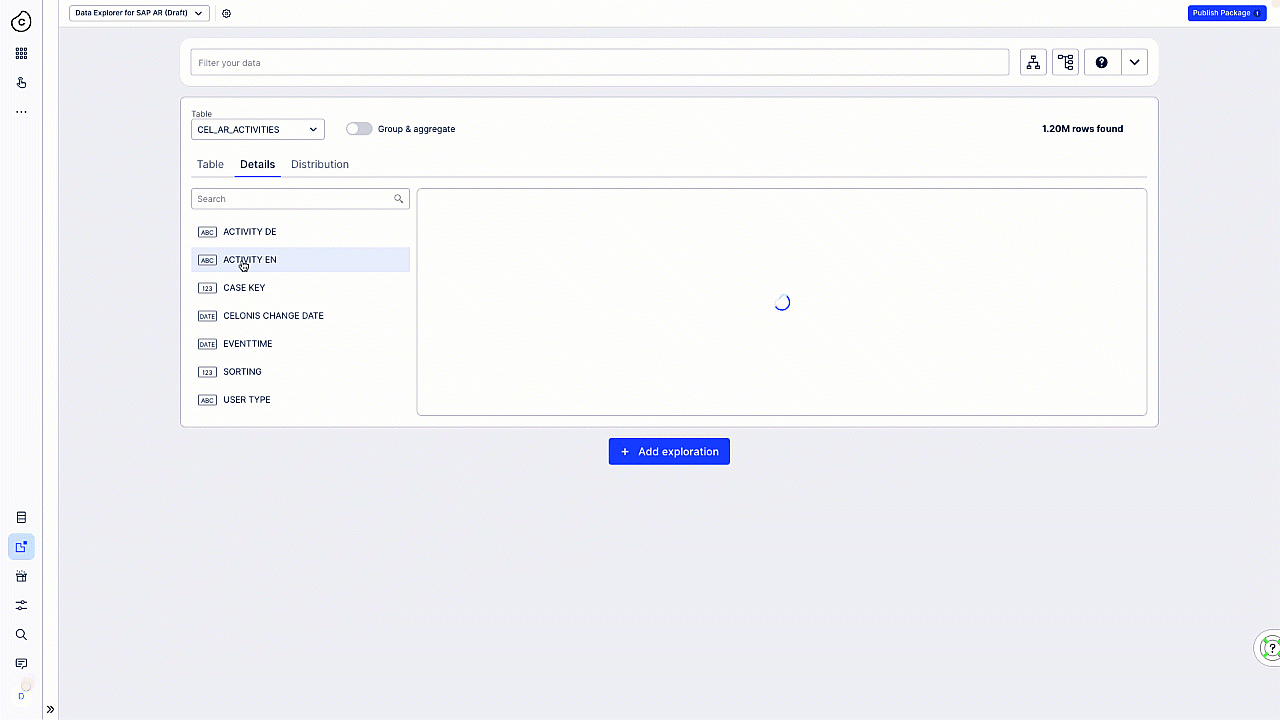 Our dedicated team is ready to talk when you are.
Dear visitor,
you're using an
outdated browser
. Parts of this website will not work correctly. For a better experience, update or change your browser.